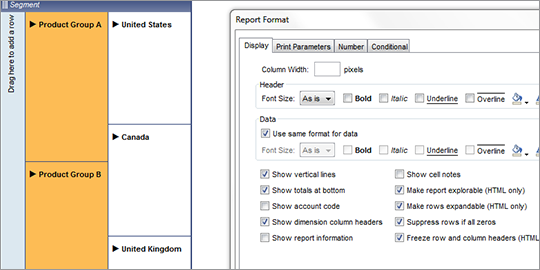 End-To-End Reporting, All Self-Service
Create personalized, ad hoc reports in a snap. Intuitive drag-and-drop web reporting puts you in control with interactive, slice-and-dice reporting across dimensions and metrics. Instantly generate, distribute, and review up-to-the-minute management reports, and share detailed insights with your team.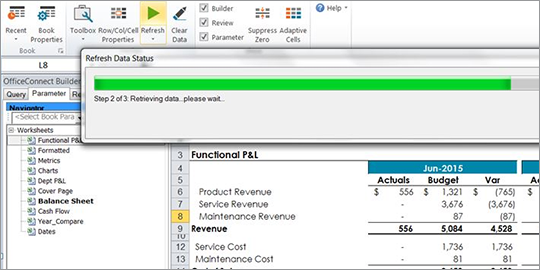 Format Reports the Way You Want, With One-Click Refresh
Easily create high-quality reports, board books, and presentations in Microsoft Word, Excel, and PowerPoint. Completely connected with Adaptive Planning and Adaptive Consolidation, it's the best way to create dynamic, beautiful reports always based on your latest data, refreshed with just a click.